foreverlasting
We've seen time and again that covers often don't reflect the characters in a book. Going back to the example of Anne Bishop's books, her covers featuring Cassie (The Shadow Queen and Shalador's Lady) are extremely inaccurate. In the books, she's described as having curly, frizzy hair, a full figure, and in her early 30s. The model on the books is thin to the point of potentially being unhealthy, her hair ramrod straight, and she's young. Very young. In Shalador's Lady she looks closer to 21 than 30. In The Shadow Queen, closer to 16.

Obviously, publishers are pandering to the notion that youth and beauty are what sells. What a shame to finally see a non-traditional heroine (and the only one of Bishop's lead characters who doesn't posess a dark jewel) reduced to 'what sells.'

On the bright side, Justine Larbalestier recently saw a victory. Her latest book, Liar, features a non-white protagonist with decidely non-white hair. The cover features a white girl. With, yet again, long, straight hair. After laying out the details on her blog, fans flooded her with support. Eventually, her publisher, Bloomsbury, caved.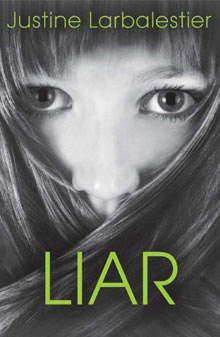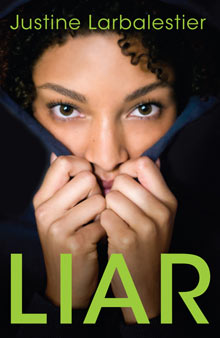 Before and After

Major props to Larbalestier for handling such a delicate situation with strength and grace. It could have easily turned into a Bloomsbury-bashing party. Not that they don't deserve it. Check this out:
"[Bloomsbury's] original creative direction for Liar – which was intended to symbolically reflect the narrator's complex psychological makeup – has been interpreted by some as a calculated decision to mask the character's ethnicity."
And by 'complex psychological makeup,' do you happen to mean one that is WHITE?
I call bullshit.
Either the publisher was a) too damn disinterested in a middle-list YA author to give two shits about the accuracy of the cover art, b) they're utterly oblivious to the mechanisms of race in our society, or c) this was, indeed, a calculated attempt to draw on what is perceived to be the greater audience, i.e. white buyers.
Although Labarlestier is an Austrailian author, Bloomsbury is her American publisher. If someone in America is oblivious to the affects of race in our society, they're either in denial or they've been living under a rock for a good long time. I vote either a) or c).
EDIT: Okay, I'm willing to grant that it's possible that Bloomsbury--the artists, the editors, everyone--looked at the cover and didn't even think about the implications of race. Maybe. I'd like to see a breakdown of just how many of the Bloomsbury staff involved in this decision are white versus non-white. Further, if they did simply look at the whitewashed cover and think, "Awesome! Off to the printers we go!" it could imply yet another scenario where white privilege remains unexamined and unchecked.
Being white and thus in a position of power often times means not having to think about other people who view things from a different vantage point. Bloomsbury may not be utterly oblivious, but I'm betting they were thinking from a privileged perspective.
Maybe it was b) after all.